Hello World!
Globus has always greeted the most fascinating places across the globe with unmatched intrigue, curiosity and wonder. Along the way, we've discovered the sights travelers must see, encountered the people they must meet, engaged in the customs to try and indulged in the cuisines to taste. From the world's heart-pumping cosmopolitan cities to its tiny heartwarming towns, it is our greatest passion to share the joys we've uncovered—experiences that go beyond the landmarks and thoroughfares to the lesser known avenues that get travelers up close to our local favorites—and our favorite locals.
Media Inquiries
If you are a member of the media and would like to set-up an interview with one of our executives, require more insight into Globus' goings-on or you are interested in experiencing one of our itineraries for a story, please contact Melanie Gravdal at melanie@eda-pr.com.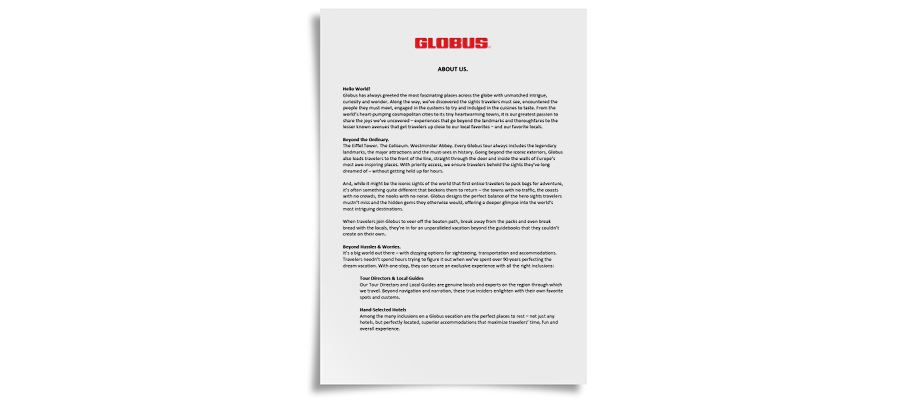 Want to write about us—or the incredible getaways we deliver? We can help! You're one click away to more information.